I've never been naturally excellent at losing weight or feeling good about my body. Finding a diet that worked for me was challenging, especially one that did not involve any dangerous methods. I muddled my way through failures like The Cleanse from the time I was a teenager until I was an adult.
Finding Noom was a pleasant surprise. I found the platform to be really beneficial and encouraging in assisting me to modify a couple of the careless behaviour I had formed through time. According to a 2016 World Health Organization study, 39 percent of people worldwide are overweight, and 13 percent are obese. Obesity and overweight are becoming the next global health problem.
Obesity increases the risk of heart disease, cancer, type 2 diabetes, metabolic syndrome, and hypertension. According to a recent systematic review, we may sustain weight reduction by changing our eating behaviour, such as avoiding overeating, eating unhealthy foods, consuming less sugar and fat, managing portion sizes, and eating more vegetables and fruits. While simultaneously increasing our levels of physical exercise and pursuing behavioral modifications such as self-monitoring. Noom is an app-based method to weight management and health improvement that seeks to permanently change your routines, attitude, and behaviour. It gives you nutritional advise while you travel while also supporting you in managing your weight by tracking everything you eat.
I realized that I would engage with specialists and follow a customized strategy created specifically for me. While on the Noom Diet Plan, I would join the Noom community to connect with others on the same journey. According to what I've read, this organization is quite encouraging. Noom has gained a lot of attention and popularity because to its high rate of success stories, many of which are long term and life changing. Its 450k Instagram followers and features in Hello Magazine, Vice, and Rolling Stones are all noteworthy. In 2017, Noom got the Red Dot Award for Outstanding Design for its app.
Making excellent judgments hasn't always been easy for me. Every year, I resolve to eat fewer carbohydrates or to begin fasting, but my ultimate objective is to live a happier and healthier life.
Saeju Jeong and Petakov, the inventors of Noom, recognized that weight loss went beyond the traditional wisdom of calorie restriction and hard exercise. They recognized that a healthy weight loss did not have to come from an unhealthy source.
As a result, they founded Noom in 2008. However, they did not release the app until 2016 with the purpose of employing meditation, behavioral therapy, and psychology to help people live better lives. Here is a statement from the firm that helped me comprehend exactly what it is that Noom does.
"Noom is a mission-driven technology company dedicated to building a healthier world. Our core products combine technology with human empathy, to empower personal change, and these principles are reflected throughout our company".
Noom is an award-winning workplace with New York offices. Furthermore, has been named one of Fortune's Best Workplaces in Technology and Inc's Best Places to Work. These characteristics have only piqued my interest in the organization as a whole.
These are some of the app's benefits and drawbacks. The details of its subscription are then provided…
good customer testimonials.
Noom connection with Google Fit for easy use.
Keeps you accountable by providing reminders.
Personal trainer to aid in your training and motivation.
Personalized menus that support your nutritional objectives
Pricing ranges from $59 a month to $199 for an annual subscription.
Assistance from the community and group assistance is available at all stages Countless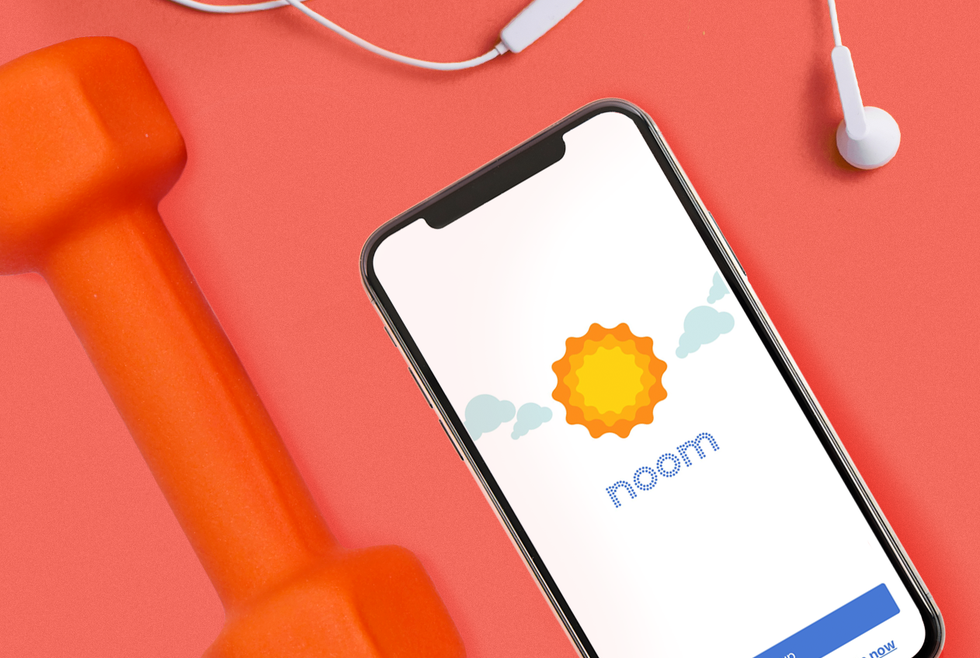 Noom helps you remain on track both psychologically and physically by taking responsibility for your eating and holding you accountable. When I've been dieting for years, I've realized, like so many others, that this is what gives me results.
When you join up, you will receive a Noom meal list with three color-coded sections to help you organize your meals. You will also receive a dedicated coach, useful articles, community support, and a chart to fill out with your food and activity preferences. I've frequently felt out of control with my eating, almost as if remaining on track was impossible. Using Noom, regaining control is straightforward.
The programme is initially free to download, but I immediately learned that I needed to select a subscription plan in order to advance. Noom's team will recommend the best course of action based on your revealed goals and replies to its questionnaire. Noom can also link with other health applications to collect data, such as physical activity and food tracking, to present you with a holistic perspective of your day. Noom will track your weight loss for you based on what it learns about your daily calorie deficits.
Recent research looked at Noom users between the ages of 35 and 85 to see if there was a link between involvement and weight loss results. Despite their greater involvement in the programme, older individuals lost more weight than younger people. As a result, it is never too late to start using this app to improve your health.
Noom may be utilized without a subscription, but you will be unable to access two of its most useful services, a private coach and Noom community support. Whatever plan you select, you can also add on extras such as meal plans to your subscription to aid with the process. They offer 1,2,4,6,8 months and an annual subscription option.
We will focus on the Monthly Auto Recurring Plan, the Six Month Auto Recurring Plan, and the Annual Auto Recurring Plan in this evaluation. If you're not sure where to begin? Fill out the poll on the Noom website to find out which plan is best for you.
Noom Monthly Auto-Recurring Plan
Do you want to start eating healthier? If you're not sure where to start, this Noom method could be your best bet. The Subscription Monthly Auto-Recurring Plan, which includes all of the tools you need to get started, may be the finest way to start your journey to better health.
Each month, you'll get diet and activity tracking, personal coaching, group support, and calorie counting instruction using their colour system. For those who want accountability, the personal coach follows up to ensure that you are meeting your weight loss goals.
Go to the Group Support channel to offer assistance to your fellow troops who are also completing the Noom procedure. This strategy is not used by many weight loss regimens, and I especially enjoy it in Noom. If you believe it meets your needs. The automatic recurring subscription option is $59 per month. If you want to try out the Noom approach, I feel this is a fantastic plan for you.
Noom 6 Month Auto Recurring Plan
If you decide to stick with this method in the long run. If you want to ensure that your weight loss journey becomes a habit, the 6 month Auto Recurring Plan is an excellent long-term alternative. This technique, like the previous one, involves calorie counting instruction, personal coaching, group support, and activity and food tracking. All of these fantastic materials motivate you to work toward your goals.
In my opinion, after utilizing this system for a few months, group support would be a huge advantage. One of the most useful tools you can have been a group of people all working towards the same objective. And now comes the intriguing part. It would ordinarily cost $360 per month, but this Noom subscription is only $159 per month.
Noom Annual Auto Recurring Plan
When diet regimens come to an end, I sometimes find myself unsure of what to do next. I'd still have the recipes, but I'd like to have the tools and the responsibilities. Noom is not your normal diet regimen designed to be completed in a matter of months. If you like, you can keep it for the rest of your life.
The Annual Auto Recurring Plan is the ideal option if you do not want to stop once you start experiencing benefits. It is an excellent method for anyone looking for long-term weight loss help and the ability to combine meal planning to keep things fresh and exciting. For $199 per year, you may access all of the features of a Noom subscription. It is, in my opinion, wise for long-term weight loss goals since it keeps you accountable, motivated, and on track. If paid for monthly, it would have cost $700.
When it comes to selecting a weight loss programme, you have several options. I know because I've tried the majority of them. In this portion of my Noom diet plan review, I'll compare Noom to Weight Watchers.
Long-term weight loss programme Weight Watchers has recently transitioned to a digital platform. The firm uses a points system that provides you a predefined number of points for each day and week based on your present height, weight, and ambitions. You may use the app to search for or scan meals, and it will tell you how many points they are worth. You may use their app to keep track of your food and activity. Currently, three alternatives are available…
Blue – the traditional system that gives you several points per day as well as zero-point foods.
Purple – fewer points daily but more zero food point.
Green – more daily points and less zero point foods.
Your strategy can be changed at any time. Weight Watchers' prices are as follows…
The cost of a digital app is about $3 each week.
Unlimited access to workshops and digital resources costs about $6 per week.
$30 for a 30-day trial of the 360 app and WW coaches.
$9 per week for coaching and digital.
I can see why Noom has been likened to Weight Watchers for millennials, but it also has a plethora of other functions.
I noticed that the membership service is similar to Weight Watchers in that you track your daily calorie consumption, but Noom takes it a step further by advising you on the best time to eat based on your lifestyle, metabolism, and other criteria. Instead of using points, Noom uses a color-coding system to categories meals based on their caloric and nutritional composition. Yellow foods, which include meat and cheese, are high in calories and should be taken in moderation. Green foods, on the other hand, should be consumed on a daily basis. This color-coded chart encourages you to make healthy choices.
Noom also offers trainers that offer comprehensive help and deliver regular, personalized contacts. I realized that you would also be given schedules containing quizzes, reading assignments, and checklists. It appears to be more of a lifestyle approach than a weight loss programme. It costs $59 per month to subscribe.
Both approaches attempt to help you make long-term, unconstrained healthy choices, which I appreciate. However, if you dislike counting calories, Noom may not be the ideal solution for you. When I used Noom to analyze Weight Watchers, I learned that it all boils down to personal preference. Both programmes focus more than simply weight loss, but Noom takes it a step further by also emphasizing psychological well-being.
It is important to note that Noom charges a greater monthly subscription than Weight Watchers, but it also offers more on its platform. Although both applications provide free trials and have high reviews, Noom is the better choice for folks who wish to focus on the psychological elements of their health and weight loss.
You'll be glad to know that Noom offers a 14-day free trial, allowing you to test the app before committing. Following that, depending on your plan, payments will be required monthly or annually.
The prices for each of their plans are…
1 month for $59 $99 for two months $129 for four months 6 months for $149 $159 for 8 months and $199 per year
When looking for Noom, Google reviews include Reddit and TrustPilot.
Noom received 4.4/5 stars from 33,704 TrustPilot ratings, indicating that she was well regarded. Customers share their success stories on their website in the overwhelmingly favourable Noom reviews 2020.
Customers applauded the "psych counselling" and how it changed their "thought processes about eating and accountability to a real person." Some have even referred to Noom as "therapy." This is precisely why Noom stands out to everyone who has tried it.
Noom appears to have generally positive Reddit reviews. I am pleased to announce that several customers have had remarkable success with their weight loss efforts. "Think of it as having an accountability pal," one person said.
It is critical to deal with the facts in order to conduct an honest and fair evaluation. As a result, I sought for a source that could plainly spell things out for me.
In a clinical trial including 35,921 Noom users, researchers revealed that 78 percent of participants lost weight using this technique, with 22.7 percent losing more than 10% of their total weight. Self-monitoring is one cognitive and behavioral method that has been shown to be effective in reducing body weight. This App does away with the necessity for a paper diary, making self-monitoring easier.
Despite the fact that thousands of customers have benefited from this service, additional research is needed because the present studies do not give credible scientific proof. Many of the evidence-based behavioural approaches recommended for the treatment of obesity and overweight persons are missing from many of the existing app programmes.
Is Noom therefore worthwhile? I believe so. If you've tried and failed at numerous weight loss procedures. Unlike other programmes, Noom assists you in psychologically changing your relationship with food.
My favourite features of Noom are the community and the personal coach, both of which are included with your subscription. It should be noted that a health coach does not have the same level of training and skill as a professional dietician. If you have any food allergies or medical difficulties, seek professional advice. If you dislike keeping track of your food consumption or find it makes you feel lousy, this strategy may not be for you. However, if you are looking for flexible and long-term weight loss, this strategy, which has gotten over 30,000 positive customer reviews, may be able to help you.
What does it actually do?
After looking at so many, weight reduction programmes may ultimately seem to merge. The Noom app keeps track of your diet with the help of a coach and the collaboration of the Noom community. It is a long-term technique that will change your viewpoint and help you lead a healthier lifestyle by choosing suitable behaviour, such as mindful eating.
Their diet is a personalized strategy to weight loss and wellbeing that may assist and motivate you to live a healthier lifestyle. Noom offers a personalized diet for you and allows you to track what you eat based on personal questions.
I was worried about missing out on BBQ with the lads. The good news is that you can eat your favourite foods in moderation. Because of their color-coded approach, making the appropriate selections will be easy for you.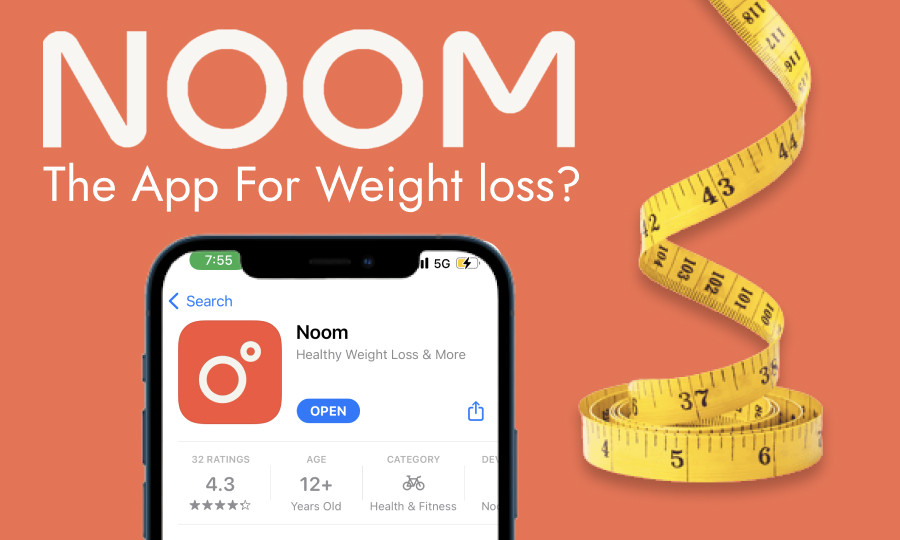 The software is completely free to use. You may continue tracking your food intake and daily weight in the free version after your 14-day Noom free trial. However, it will not have a coach or the group function.
Do they offer meal plans?
The Noom diet service does not include a food plan. There is, however, an add-on available that is supplied in 2-week intervals.
What are Red foods on Noom?
Noom categorizes food into three colour groups. Green, yellow, and red According to the firm, you can consume 25% of red foods, which have the most calories and the fewest nutrients. Pizza, fries, dates, ice cream, and full-fat dairy milk are among my particular faves.
Noom Yellow foods are those that are in the middle of the calorie spectrum, neither very high nor exceedingly low. Beans, low-fat dairy products, and lean meats are examples of this.
You should consume 45 percent yellow food on this diet. Green foods, such as fruits, vegetables, and egg whites, should account for around 30% of your daily calorie intake. These foods contain relatively little calories.