For many years, we would put on our mum's face creams and wonder why they didn't feel comfortable — like they were way too oily for my skin. When we started working, we bought pretty much everything in the department store because we weren't sure what we were looking for. It wasn't until we started working as a pharmacist that we realised the importance of selecting products that are tailored to your individual skin type and needs. So, if you're thinking about starting a new skincare regimen, let us spare you the grief by telling you the 5 things you should do first.
5 Steps to create a simple skin care routine:
1. Skincare routine step #1: Determine your skin type
Figuring out your skin type is the first step in starting a new skincare regimen.
The first and most important step is figuring out which skin type you have. Here's a guide: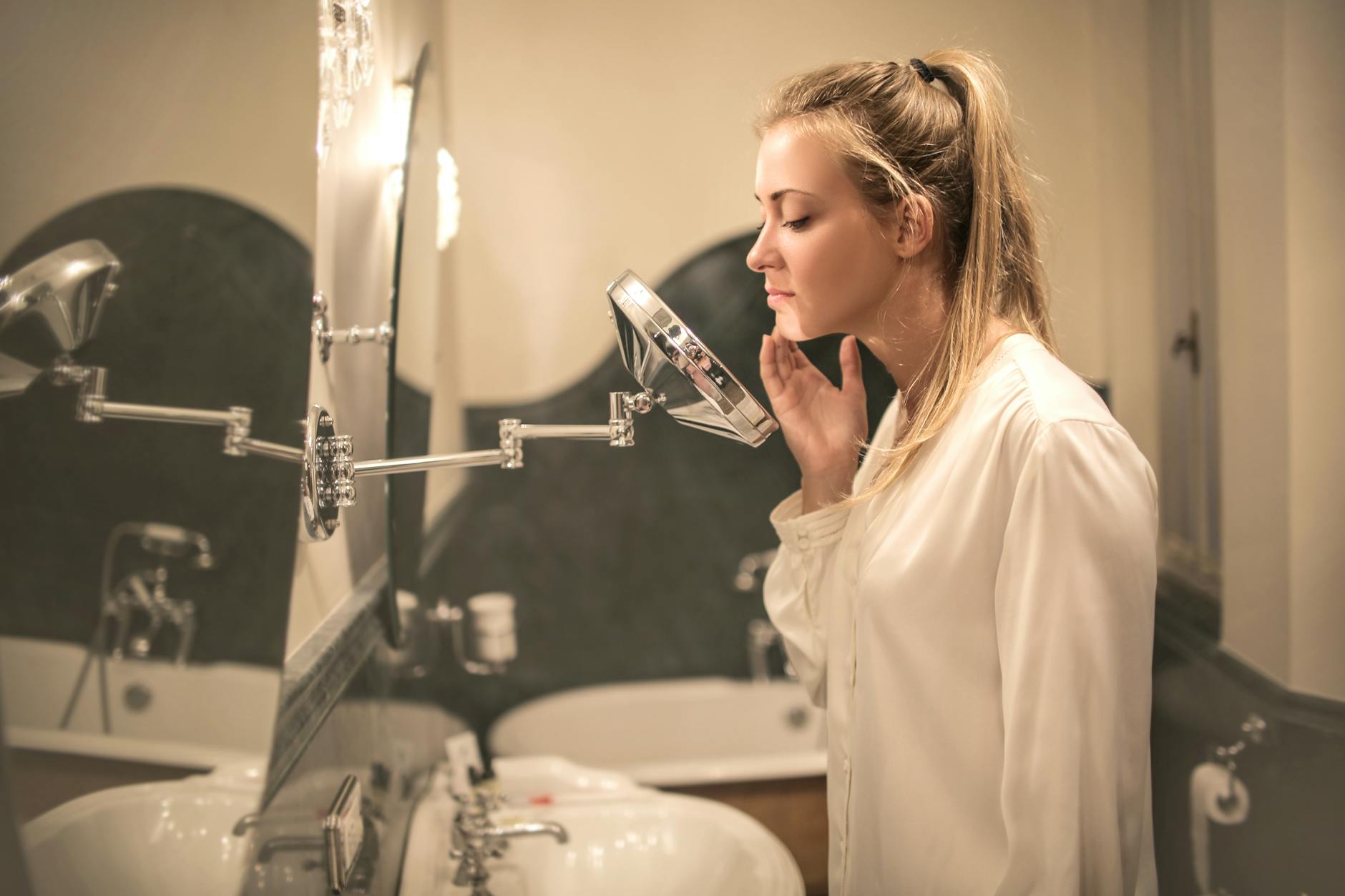 Normal – Smooth texture and healthy looking.
Dry – Dry skin is likely to feel tight after showering or swimming. Skin may feel and look rough or flaky. Sometimes, creams may sting the skin when first applied because of fine cracks due to dryness.
Oily – Oily skin will feel greasy and look shiny all over. If you feel like you are constantly reaching for the blotting sheets, this could mean that you have oily skin.
Combination – Oily or shiny forehead, nose and chin (called the T-zone) and dry everywhere else.
Sensitive– Sensitive skin can look patchy, dry and often skincare may sting the skin. Once you know your skin type, work out what other concerns you have such as pigmentation, acne or fine lines.
2. Skincare routine step #2: Keep it simple
A no-fuss simple skin care routine is the way to go.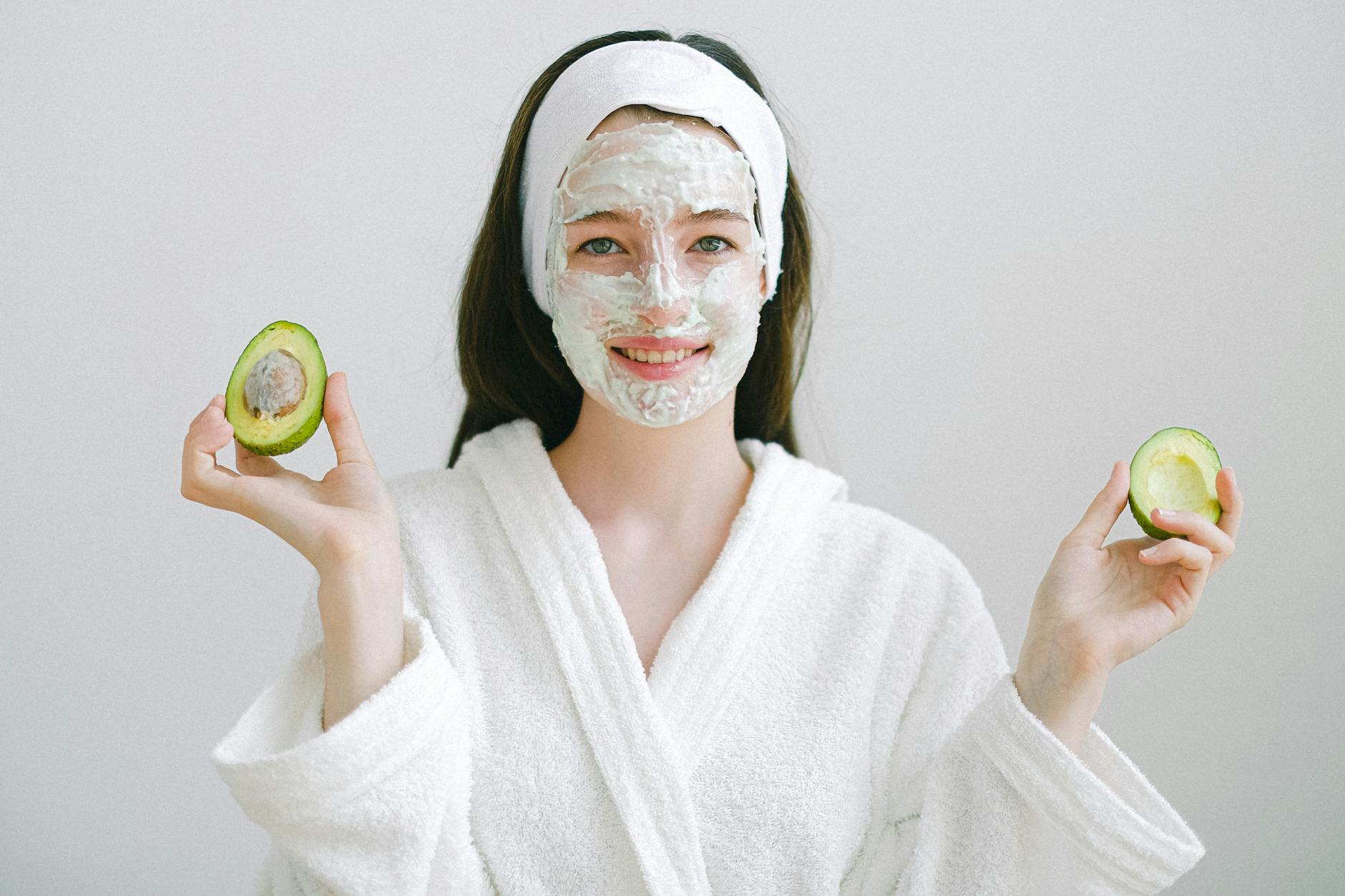 There's no need to shell out a fortune on a top step beauty regime. If you're looking for simple, quick and effective skincare routine, then the top three products you need are a good cleanser, serum and moisturizer. Using a good cleanser that removes all the makeup, dirt and impurities from the day will help keep your skin pimple free.
A lot of people overlook this step and spend more on a moisturizer and buy the cheapest cleanser. But in actual fact, cleansing your face well is the first step to keeping your skin looking fresh and vibrant.
The other essential step after cleansing would be to use a serum. Serum is the first thing your skin will absorb. This means that it should be packed full of great ingredients that your skin can soak up (more on that later!) The third must have is a good moisturizer. Your skin should feel comfortable in the moisturizer, not tight or oily.
3. Skincare routine step #3: Don't forget the sunscreen
A good sunscreen is essential to your skincare regimen.
Even more important than the three must-haves are applying sunscreen to your face every day. Even if you're not basking in the sun every day, UV exposure can lead to premature ageing — not to mention the life-threatening consequences. UV light breaks down collagen and elastin fibers, which can make the skin look droopy and form wrinkles. When we're in our 30s, 40s and 50s we'll thank our younger self for being vigilant with using sunscreen.
4. Skincare routine step #4: Know your superstar ingredients
A good skincare regimen involves finding the perfect ingredients for your skin type.
With so many different skincare ingredients out there, it can be impossible to know which ones to go for. Here are a few of the skincare superstars your skin will love to be wrapped in.
For hydration: Hyaluronic acid (HA) is a naturally occurring substance that can be found in abundance in our skin and body. The job of HA is to lock in moisture, keeping the skin cells plump. By the time we reach our late teens, HA drops gradually. This is why you may notice the texture of your skin changing by the time you're in your mid-20s.Keep an eye out for hyaluronic acid (also known as sodium hyaluronate) on the ingredients list. Other fabulous ingredients that help hydrate the skin are ceramide, glycerin, betaine and sodium PCA.
For acne-prone skin: Unfortunately, the cause of acne is not fully understood. What we do know is that an overproduction of sebum (the oil your skin produces naturally) can clog the opening of hair follicles. Bacteria grows in these clogged follicles which causes pimples to erupt. Using ingredients that help kill the bacteria will help with this problem. Look out for ingredients like benzoyl peroxide, tea tree or you may want to speak to your doctor about using a topical antibiotic. Ingredients that help kill bacteria will also help to treat existing breakouts.
To prevent fine lines: The first signs of ageing and fine lines are caused by a breakdown of collagen and elastin fibers. This tends to happen in our mid-20s. When collagen breaks down, it produces tiny peptides as a result of the breakdown. By applying peptides topically, it tricks the skin into thinking collagen has broken down and that the body needs to produce more of it. Clever! Look for ingredients that contain peptides to help reduce the appearance of wrinkles, like palmitoyl oligopeptide, palmitoyl tetrapeptide, caproyl tetrapeptide. If these names are too hard to remember, look for the word "peptide" in the ingredient list!
For pigmentation: Antioxidants such as Vitamin to help reduce the appearance of pigmentations. Superox C extracted from Australian kakadu plum has been shown to improve skin glow by 30% in 30 days. Other ingredients which may help with pigmentation are white mulberry, liquorice, niacinamide (vitamin B3), Vitamin A and exfoliants such as AHAs and BHAs.  Always use a sunscreen with at least SPF 30+ when you're out. Even when you're indoors and near a window, UV rays can reach your face and cause those dreaded spots.
For skin protection: Just as we eat healthy food to protect and replenish our body, applying, nourishing the skin with 'good food' will help protect the skin from pollution and the environment. Look for skincare that contains antioxidants to help keep free radicals from damaging the skin. Antioxidants can be found in many botanicals and vitamins such as green tea, rosehip oil, vitamin C and vitamin E.
5. Skincare routine step #5: Experiment
Experimenting is important to find the perfect skin care routine.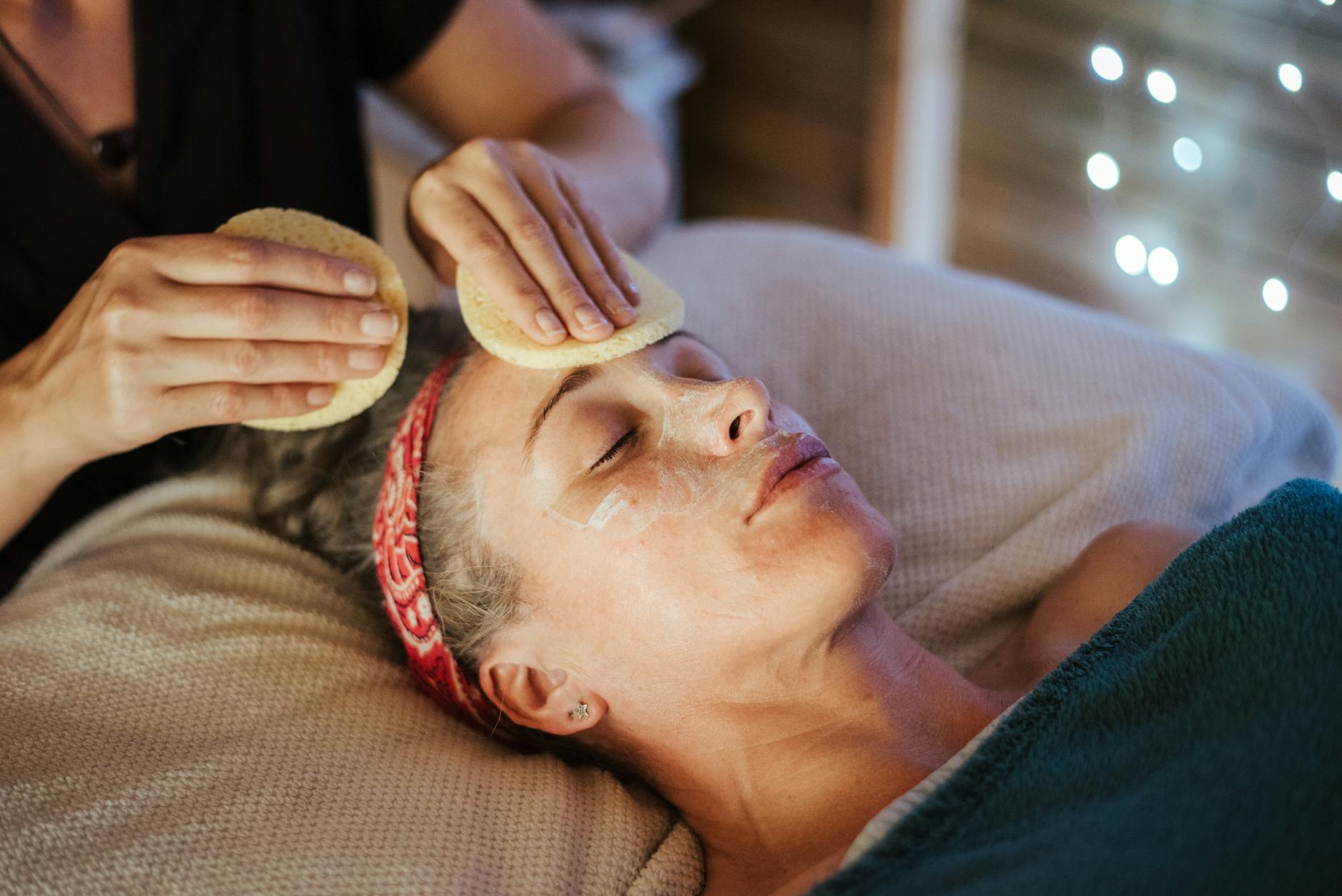 Here's the fun part! Once you've identified some products that suit your skin type and needs, see if you can score some free samples. If you can't do that, grab yourself a travel sized pack. It's a good idea to stick to products from the same range rather than mixing and matching, as they're normally designed to work together. You'll need to try it for at least a month before you know whether a skincare product is right for you. If it's working nicely, you should be able to see the full effect of it by 3 months because It takes around 90 days to rejuvenate 90% of the cells in our body. Stop using the product immediately if you experience symptoms such as prolonged stinging, itching or redness.