If you're looking to be kinder to your planet and the body while simultaneously achieving the most luscious locks of your life, it might be time make the switch to natural hair care.
It's easy to forget that your scalp is part of the skin (your largest organ!), and products that go on your hair will get absorbed into your bloodstream. Switching to natural hair care products can help minimise allergic reactions and can help solve hair issues like hair loss, dandruff and hair thinning.
But what are natural hair care products? Made with ingredients that are kinder on your hair and gentler on your skin, natural hair care products contain ingredients usually grown without synthetic fertilizers, pesticides and other nasties. Harsh elements like these flow down the drain, making natural hair care a much kinder choice option for the environment.
If you want to make the switch to more natural hair care products, here's the ingredients to look out for — and what to switch to.
Sodium Lauryl Sulphates (SLS)
SLS is used to remove the natural oils from your hair, often leaving you with a dry, rough scalp. If your hair tends to feel dry after the shower, this synthetic ingredient may be the cause!
All-Natural Recommendation: Try a natural shampoo or conditioner with fruit and vegetable-based cleansing ingredients like Andalou Argan Oil & Shea Moisture Rich Conditioner. Avoid SLS by choosing sulphate free shampoo.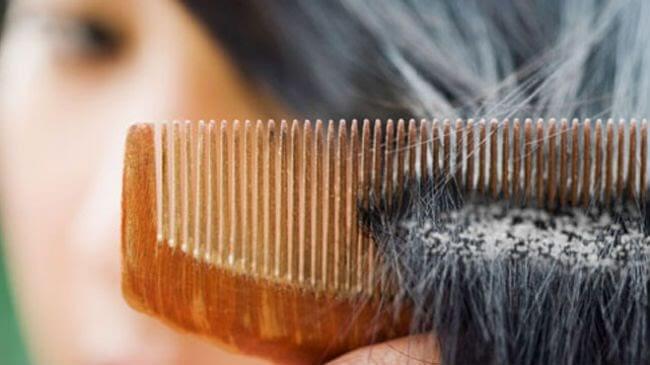 Silicone is exactly what you think it is. It's like rubber or plastic and prevents moisture from getting to your hair shaft – resulting in more build-up! Your hair might look shiny after using products with this ingredient, but it's only an illusion of shine.
All-Natural Recommendation: If you're still using products with silicone, add a clarifying shampoo to your hair care routine and use a natural leave-in conditioner to offset the potential silicone damage.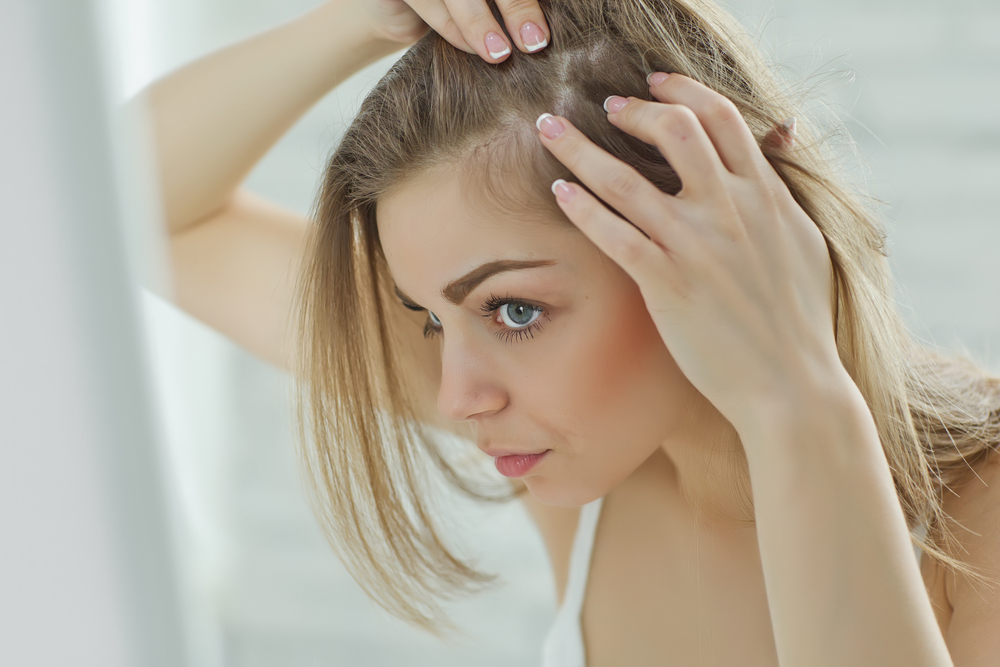 Propylene glycol can be found in many haircare (and personal care) products because it's versatile and relatively low cost. However, it's known to dehydrate your hair as it doesn't evaporate quickly. It can also cause scalp irritation and leave you with dry, brittle strands.
If your hair is a little damaged from these ingredients, Ethique's Super Hydrating Solid Conditioner is an excellent treatment for parched hair.
Some of the best all-natural hair products contain alternative ingredients like coconut oil, aloe vera, organic shea butter and organic tea tree oil.
All-Natural Recommendation: If you've got a dry and flaky scalp, you may benefit from organic shampoos with coconut oil and calendula, like the Ethique Heali Kiwi Solid Shampoo, as it helps stimulate growth by keeping your scalp moisturized.
OTHER NATURAL HAIR CARE PRODUCTS
The quest for natural hair care doesn't start and stop with natural shampoo and conditioners. Have you thought about switching your sea salt spray or dry shampoo to a planet-pleasing and skin-friendly alternative? Try an organic shampoo and conditioner.
Black Chicken Remedies Dry Shampoo uses a unique blend of absorbent bamboo and diatomaceous earth to soak away your oils and extend days between washes. And since it's not in an aerosol can, you'll be reducing your carbon footprint every time you use it.
With the rise of natural hair care, you can even find natural hair dye now! Those with sensitive scalp and allergies will love how the Desert Shadow Organic Hair Dye will give the same excellent colour payoff, without irritation! In addition to a natural colour, this organic hair dye also acts as a treatment – helping repair dry and damaged hair.
Whether you're dipping your tips in natural hair care for the first time or looking for new favourites to add to your routine, discover natural beauty and hair care at Nourished Life today.